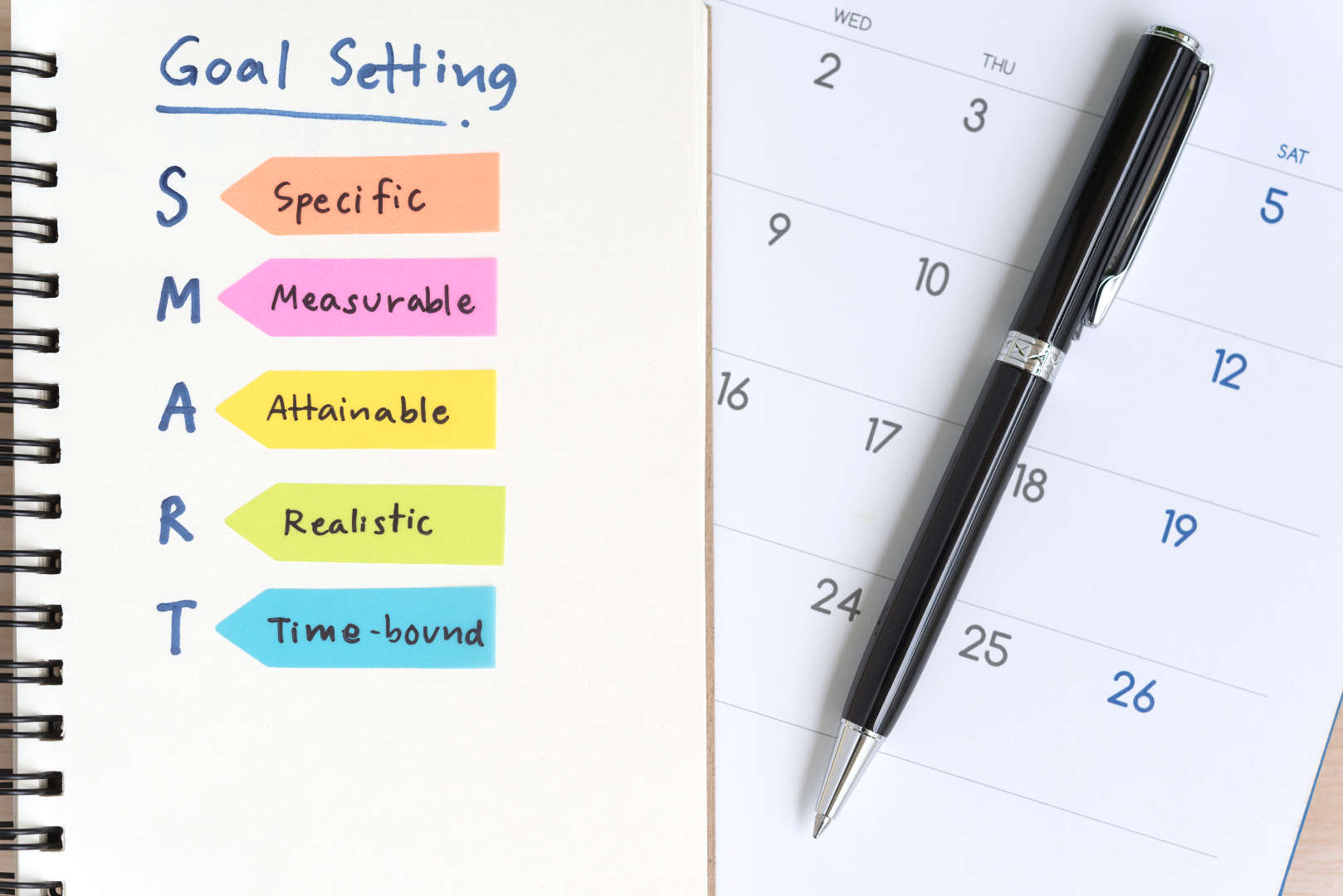 12 Apr 2018
New Year's Resolutions made by well-meaning but, unfortunately, less than 10 percent of people who make resolutions feel that they successfully achieve them and only 45 percent last past six months. Self-improvement goals like lose weight, eat healthier, quit smoking, and life improvement rank in the top five more popular resolutions. So, what is that 10 percent doing that makes them successful at achieving their goals? What sets them apart?
SMART Approach to Successful Goals
The SMART approach is a guide for setting realistic goals and attaining them. It is an acronym that outlines a success focused strategy for goal setting:
Specific
Measurable
Accountable
Realistic
Timeframe
Each step will bring you closer to achieving your goals and improve your health.
Be SPECIFIC about your goals
Vague, ambiguous goals can't stand up to time and temptation. Get specific.
Say you want to lose weight. How much do you want to lose? How do you plan to accomplish it? What are your reasons for setting this goal? Whatever goal you are setting, ask why and get specific about the details.
Set Goals that are MEASURABLE
If you set a goal that you can't measure, how will you know when you reach it?
Any goal that you have can be measured in some way. Weight loss is measured in pounds, how your clothes fit, or how many inches you've lost. Eating healthy can be measured by what foods you incorporate into your dies, getting the junk food out of your pantry, and finding healthy recipes.
It helps to break your main goal into several smaller, attainable ones. It lets you see success very early and you keep seeing success which spurs your motivation, making you less likely to abandon your efforts.
Hold Yourself ACCOUNTABLE
Accountability is a great motivator for helping you stick to your goals. Keeping a journal has long been a great way to keep yourself accountable, but there are many website and software programs that you can use to track your efforts that may prove to be even more effective.
Partnering up with a buddy is also a great strategy. Choosing someone who has a goal similar to yours allows you to hold each other accountable. Plus, success is always better when you can share it with a friend.
Keep Your Goals REALISTIC
Unrealistic or unattainable goals are motivation killers. Even goals that are too difficult or require high pressure effort over a long period of time can be difficult to stick to.
As you sit down to set your goals, think about not only what you want to achieve, but what that looks like in your life. In other words, consider your personality and lifestyle, structuring your goals to accommodate those factors.
If your goal is to lose weight, setting a goal of 30 pounds in 30 days is not only unrealistic, but unhealthy. On the other hand, setting a 2 pound per week loss is a goal that you will likely find to be much easier.
Set a TIMEFRAME, but Keep it Flexible
Creating a timeframe for meeting your goals gives your efforts structure which helps to keep you motivated. Make sure your timeframes are realistic; give yourself enough time.
If the constraints are too tight you could find that you veer off the path and even lose sight of your goals. Stay flexible, though. If you don't reach a goal within a given timeframe, don't be afraid to move it a little.
As long as you are moving forward, toward your goal you don't need to limit yourself just because you didn't complete it within the time you originally allotted. It's about meeting your goals and making lasting changes that will affect your overall health for the better. Cut yourself some slack.
CONTACT OUR CHIROPRACTOR... WE CAN HELP!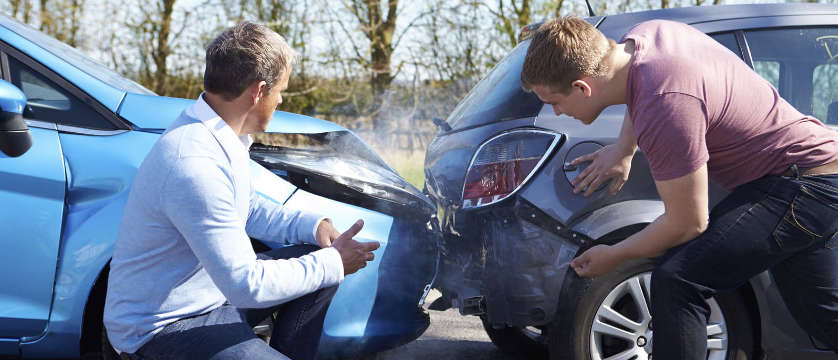 05 Apr 2018
You are sitting in your car, stopped at a traffic light. Suddenly, a vehicle rear ends your car. The impact isn't hard although it is unexpected. You take a look at your car and see that there is minor damage, or no damage at all, to either vehicle. The bumpers absorbed the bulk of the energy from the crash so they essentially protected the car. You feel a little pain in your neck and upper back, perhaps a little dizzy or you have a headache, but you shrug it off, reasoning that it is from the unexpected jolt. After all, they didn't hit you 
that
 hard. You exchange information with the other driver and go on your way.
The next morning is a different story. Your neck is painful and stiff. You have pain in your shoulders and back as well. A visit to the doctor reveals a diagnosis of whiplash.
Is Whiplash Real?
Some people will tell you that whiplash is a made-up injury that people use to get more money in a settlement stemming from an accident. They do not believe it is possible in a low speed rear end accident and see it as a legitimate injury claim, mainly because there are no visible marks.
Some insurance experts claim that about a third of whiplash cases are fraudulent but that leaves two-thirds of the cases legitimate. There is also a great deal of research that supports the claim that low speed accidents can indeed cause whiplash – and it is very, very real. Some patients suffer from the pain and immobility the rest of their lives.
The Mechanics of Whiplash
When a person is sitting in their vehicle they are usually upright with their head directly over their shoulders, and the neck as the support. The key to whiplash is that it is unexpected. When the vehicle is struck, the torso of the person in the first car is thrust forward. However, the head does not immediately follow but instead falls backwards, behind the torso for a split second. In this position the neck is hyperextended for the first time (to the rear).
As the torso snaps back against the back of the seat, the person's head falls forward but is quickly yanked back as it follows the movement of the torso – then passes it. This is the second time the neck is hyperextended (to the front). The effects of this movement that lasts only a few seconds can cause debilitating pain and immobility. It is compounded when the headrests are set too far back and are too low so that they do not provide adequate support.
What to do if you are in a Rear End Collision
If you are in an accident, especially if you are rear ended, and experience whiplash, see a doctor that day – even if you don't feel much pain. The sooner you get in to a doctor, the sooner you can begin treatment should a problem develop.
Often, people with whiplash don't experience any effects until a day, or even two, later. The key is to stay ahead of the pain and take measures sooner rather than later to relieve it and keep it at bay. It also provides documentation should other issues arise and you need the information for legal purposes.
Seeing your chiropractor soon after your accident can help you heal faster and manage your pain more effectively. With techniques like gentle manipulation and deep tissue massage, your neck can begin to heal almost immediately. Then you can get back to life a lot faster.
CONTACT OUR CHIROPRACTOR... WE CAN HELP!
Chiropractic / Motor Vehicle Accident / Neck Pain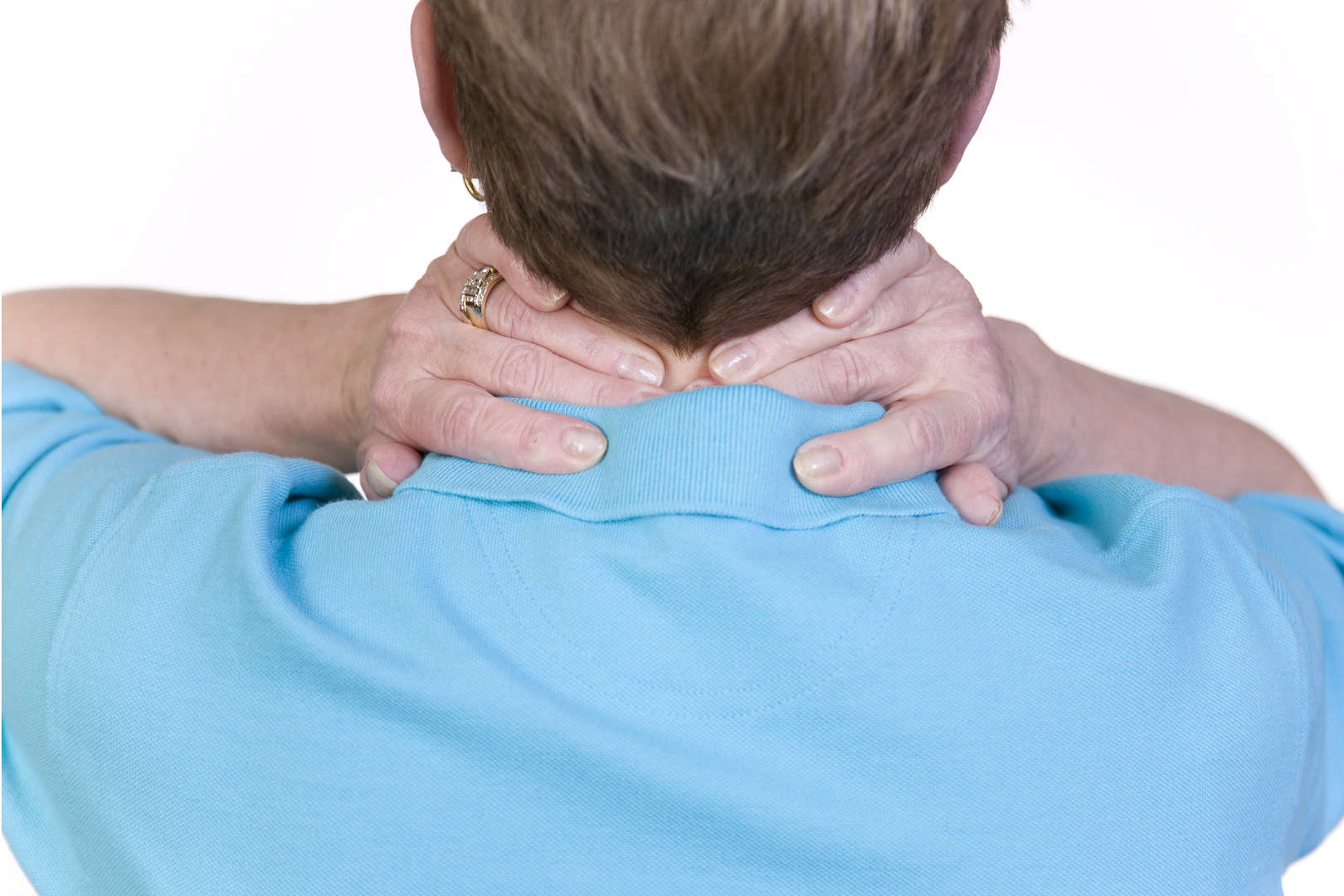 05 Apr 2018
Facet joint problems are among the most common sources of lower back and neck pain. They can cause debilitating, chronic problems with the neck and back and can lead to other more serious conditions and symptoms that can be disabling.
Cervical facet joint syndrome, or cervical facet osteoarthritis, is a degenerative condition marked by stiffness and pain in the cervical region (neck) of the spine. Patients are able to gain relief from various types of treatment, including chiropractic care.
What is Cervical Facet Joint Pain?
The spine is comprised of a chain of bones known as vertebrae. Each one has two facet joints on the back side and a large disc on the front side. This allows the vertebrae to stack neatly, one on top of the other, providing stabilization for the entire body.
The facet joints are synovial joints, like other joints in the body and sometimes they can become inflamed or injured, causing pain and stiffness. Cervical facet joint pain is, quite literally, a pain in the neck. It means that the joints in the neck area have become injured or inflamed. Pain from this condition can make it difficult for the patient to turn their head from side to side, or to move it up and down.
The cervical facet joints are almost always working. They undergo repetitive, constant motion and over time they can become torn or worn down. Problems within the joint can cause movement to be restricted or it can have too much movement, both of which can cause pain.
Injury, such as whiplash, to the area can also cause problems. If the condition is not treated appropriately, it can be degenerative and the patient can lose both flexibility and mobility, as well as suffer from chronic pain.
Symptoms of Cervical Facet Joint Pain
The symptoms of cervical facet joint pain tend to vary from patient to patient. A patient may experience one or several of these symptoms:
Tingling, weakness, or pain in the hand and arm
Neck pain
Upper back pain that can affect the shoulders
Pain between the shoulder blades
Headaches, typically located in the back of the head
Swelling and tenderness at the site of the inflamed facet joint
Decreased range of motion and flexibility in the neck
Treatment for Cervical Facet Joint Pain
When a patient is diagnosed with cervical facet joint pain the treatment is usually fairly conservative. Their doctor may recommend soft tissue massage, physical therapy, and posture correction. This is usually combined with medications such as an anti-inflammatory like ibuprofen, or muscle relaxers to ease muscle spasms in the muscles that surround the affected joint.
If those methods do not give the patient relief, the doctor may take a more aggressive approach, prescribing facet joint injections that use steroid medications injected into the affected joint. This approach is intended to keep the pain localized while reducing it. The procedure can be performed in an outpatient setting and has a good record of being effective, but the results are temporary.
Chiropractic for Cervical Facet Joint Pain
Chiropractors have had much success in treating cervical facet joint pain. They are able to manipulate the areas that are affected, restoring painful, restricted facet joints to a point where they are able to move much easier and without pain. Over time, with regular chiropractic treatments, they can help to reestablish a normal range of motion in the neck area for their patients. This is all done without any medications or injections. It is a natural, gently, effective method for relieving the pain and helping the patient enjoy a better quality of life.
CONTACT OUR CHIROPRACTOR... WE CAN HELP!
Neck Pain / Pain Relief / Shoulder Pain / Wellness