Get your chronic pain treated effectively now.
Welcome to Asia Chiropractic And Wellness Singapore
Are you interested in living a more active lifestyle? Do you want to regain more energy and vitality?
Welcome to Asia Chiropractic, you have come to the right place. At Asia Chiropractic, healthy living for you and your family is our first priority. Start exploring your health here – you'll discover that Asia Chiropractic provides a wealth of options. You can begin today by booking for a spinal assessment. We provide various treatment methods for; pain relief, managing a chronic condition, enhancing overall health and improving sport performance.
Why Choose Us
At Asia Chiropractic, your health is our one and only concern. We believe in treating the "WHOLE" person, not just symptoms, but the ROOT of the problem.Most things each of us encounters daily will have an effect on our spines and thus our nervous system. We at Asia Chiropractic, provide various treatment methods to ensure optimal spinal healing, strength and function.
What our clients Say
Before seeing Dr Melisa at Asia Chiropractic and Wellness , I used to suffer from constant neck stiffness and lower back pain for years. I always thought having aches and pains is part and parcel of life.  After a few months of intensive chiropractic care,  not only my stiffness has lessened, i am having minimal lower back pain and my over flexibility has improved. Thanks Dr Mel and Team.
Mr Tang
Trader, 24 years old
I used to suffer from migraine a few times a week and daily neck and back aches and pains which do not go away. Due to the pain, I am taking one day at a time. I have no quality time with my kids and always have to take time off from them to rest every now and then. My headache and back pain intensity and frequency have improved significantly after a few months of chiropractic care. Most importantly, the quality of sleep has improved and i am more well rested compared to before. My daily routine has become a lot easier and i am able to get more things done. Generally, i am happier and more grounded.
Thanks Dr Mel for your help.
I used to have constant tinging sensation and numbness on my right cheek especially after my night shift. My neck is always stiff. My posture is bad, whenever i stand upright i noticed my right shoulder is lower than left shoulder.  I have difficulty turning my neck to both sides and experienced occasional right arm numbness and weakness. Beside neck stiffness and pain,  i suffered from chronic lower back pain from sports injuries over the years. As a result, all these symptoms have been affecting my activity daily living. I felt lack of energy most of the time and demotivation. My overall health has improved. I am having lesser headaches/ migraines which i thought is normal after my night shift due to lack of sleep. My right arm numbness has gone and strength is back to normal. Right cheek numbness and tingling sensation is minimal and continue to improve. Overall flexibility has improved especially my neck and back. I am happier now and i would like to thank Dr Melisa of Asia Chiropractic and Wellness for taking great care of my health and wellness.
I used to suffer lower back pain and muscles pull especially around my waist area. I wasn't able to stand up to walk after sitting down for a period of time and walking too long distance was a chore.  After years of chiropractic care, my lower back pain has reduced significantly. I am able to sleep well throughout the night and my concentration has improved. I noticed I have more strength especially carrying same heavy stuff. On top of that, I am able to walk longer especially during shopping and doing housework. Thus in view of above improvements, I can now have better health. Thank You  Dr Melisa!
Thank you Dr Melisa for her care and help to rid me of my back discomfort!
Latest Blogs
Regular preventative care and maintenance are integral to good health. The better you treat your body, the better it will treat you. Unfortunately, you can't always see or know when there is a problem and regular check-ups can help you stay ahead of potential health problems that could significantly impact your quality of life.
There has been an increasing number of professional athletes and athletic teams in recent years that have chosen to use chiropractors to treat their injuries, help manage their pain, and help keep them at the top of their game in terms of performance and stamina.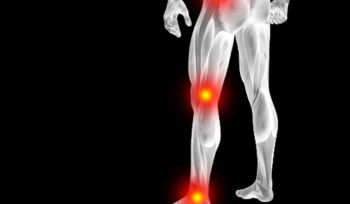 If you have low back pain, or have had it, you are not alone. Experts estimate that around 80% of people will experience some type of back problem as some point in their lives. The Global Burden of Disease 2010 lists low back pain as the number one cause of disability worldwide.